Highest efficiency and maximum operating comfort in the production of filter hoses.
With the 550-869 rotary drum, we have developed an efficient workstation for you that masters the challenges of processing large tubular materials. The powerful transport system in combination with the motor-driven rotating arm provides maximum support during the sewing operation.
Due to the increased clearance of 1000mm under the sewing head and the extremely stable and narrow free arm, even very large tubular products with smaller diameters can be processed easily and efficiently. The ergonomically height-adjustable stand, as well as a variety of automatic functions, complete the designed workplace that guarantees optimal production conditions.
Do you need further Information?
Our worldwide Sales Partner are looking forward to help you.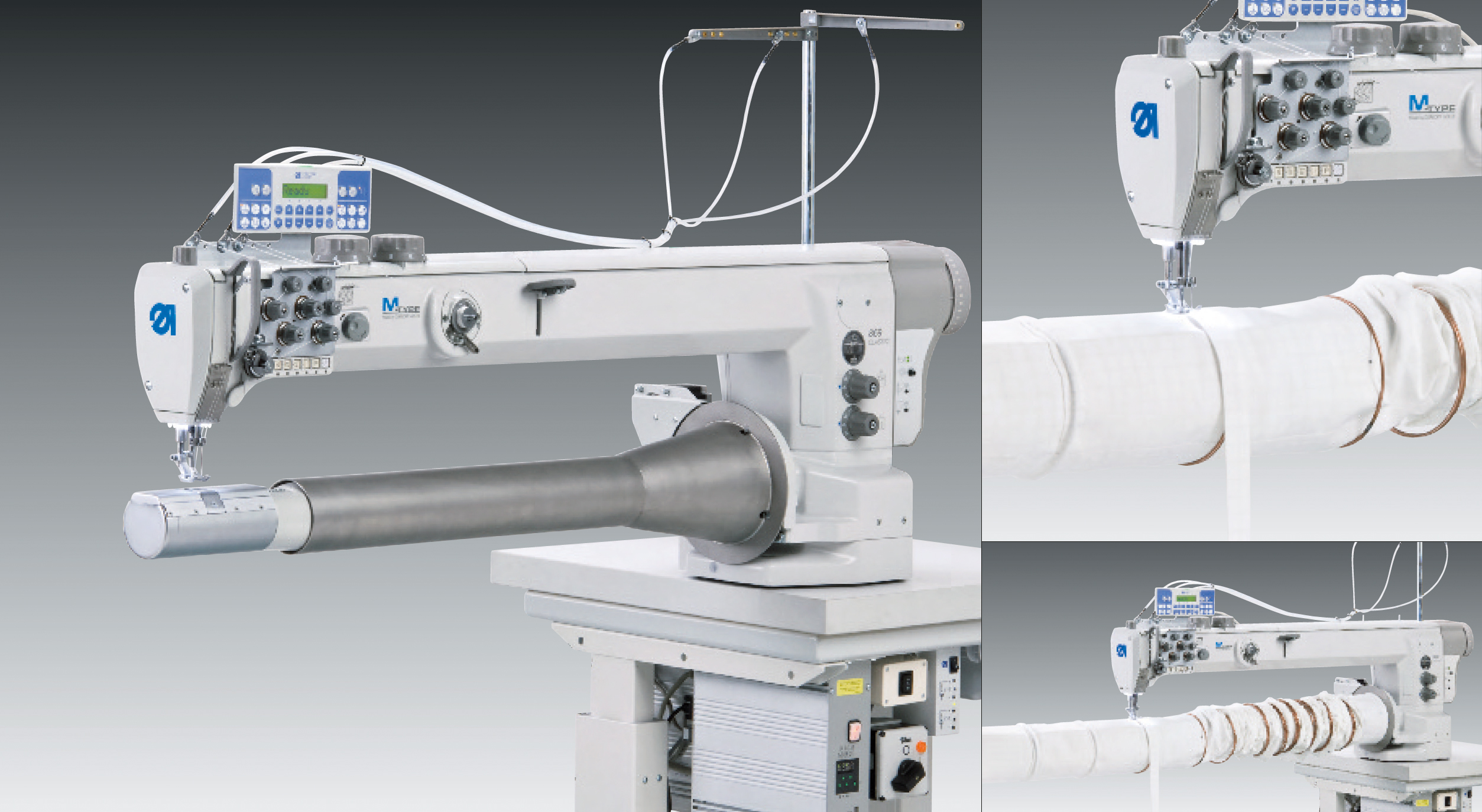 Related downloads