Time saving of up to 50% with the new Pocket Welting Technology
made by Dürkopp Adler!
The new 755 B, 756 B and 756 F series, with its revolutionary innovations, surpasses the preceding technologies by far. Up to 50% of the production time saved with the fully automatic feeding of the components and through the automatic cutting of piping ends compared to the manual application method. Depending on the machine equipment up to 4 feeding parts can be fully automatic feeded and positioned (see table below).
Efficient. Rational. Special. Comfortable.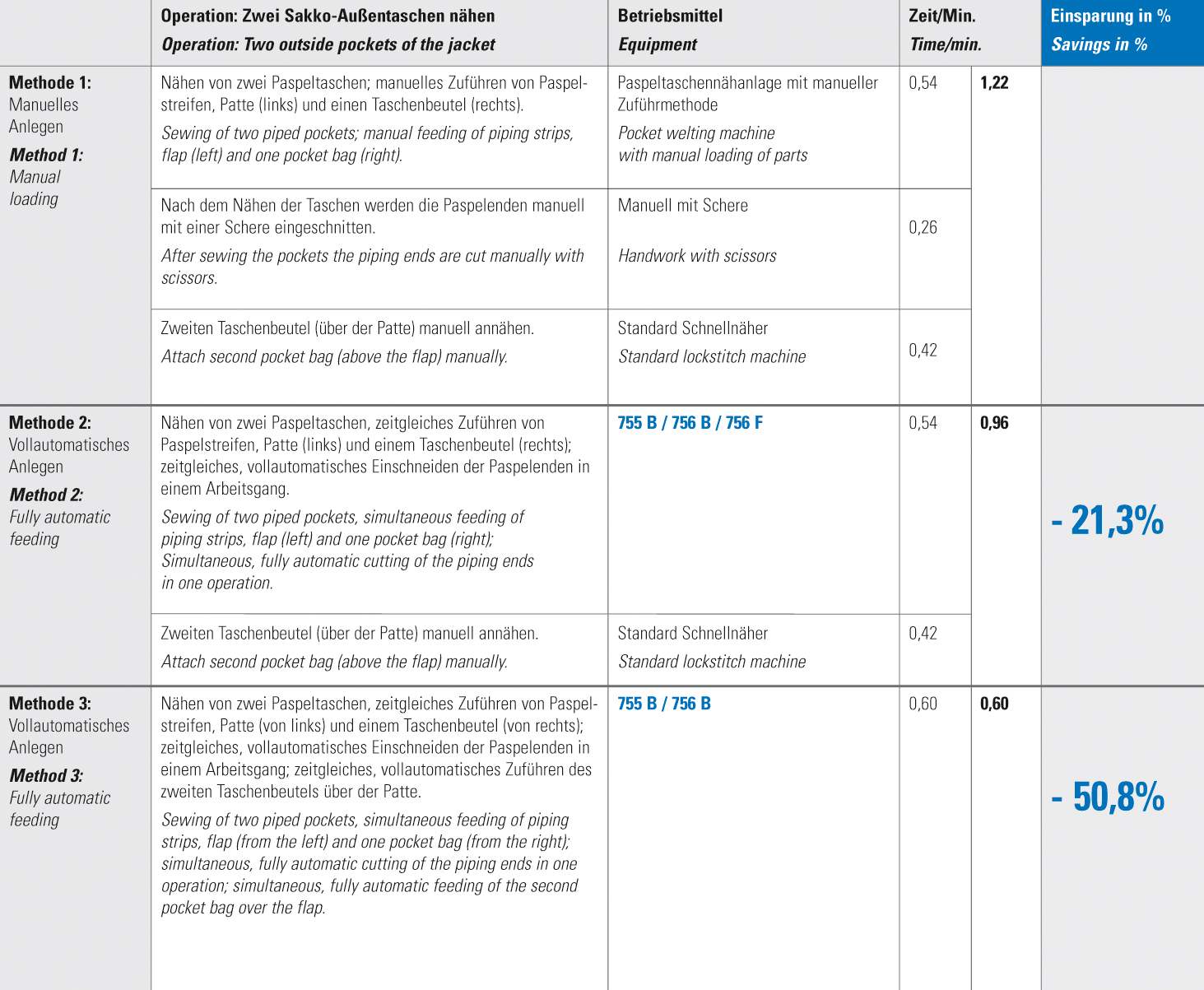 Related images